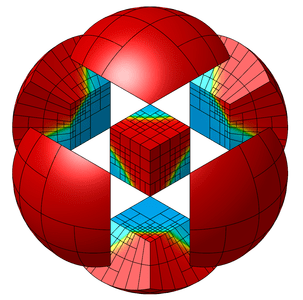 MFEM is a free, lightweight, scalable C++ library for finite element methods.
Features
MFEM is used in many projects, including BLAST, XBraid, VisIt, the xSDK, the FASTMath institute in SciDAC, and the co-design Center for Efficient Exascale Discretizations (CEED) in the Exascale Computing Project.
See also our Gallery, related publications and project news updates.